Events & Festivals in Gangotri
Ganga Pooja
River Ganga is an integral part of Indian spirituality & it's a pride to the people of India. Devi Ganga, who is the sister of Maa Paarvati is earthly manifested as Ganga River. On the prayers of King Bhagirathi, River Ganga has descended to earth through the head locks of Lord Shiva. It is believed that Ganga River cleanses the souls & removes sins when people dipped in its waters. Due to the climatic conditions in Gangotri Glacier, Ganga pooja is offered on the river banks & temple at Gangotri during the months of May – October. And from November to April pooja is offered at Uttarkashi. Mythologically, it is said that offerings to Ganga Maa helps purifying the soul & attaining Moksha. The Sandhya Aarti attracts thousands of piligrims of all cultures, religions & languages around the world to witness the divine of Ganga Maa and the beauty of Gangotri Glacier in the lights of Aarti.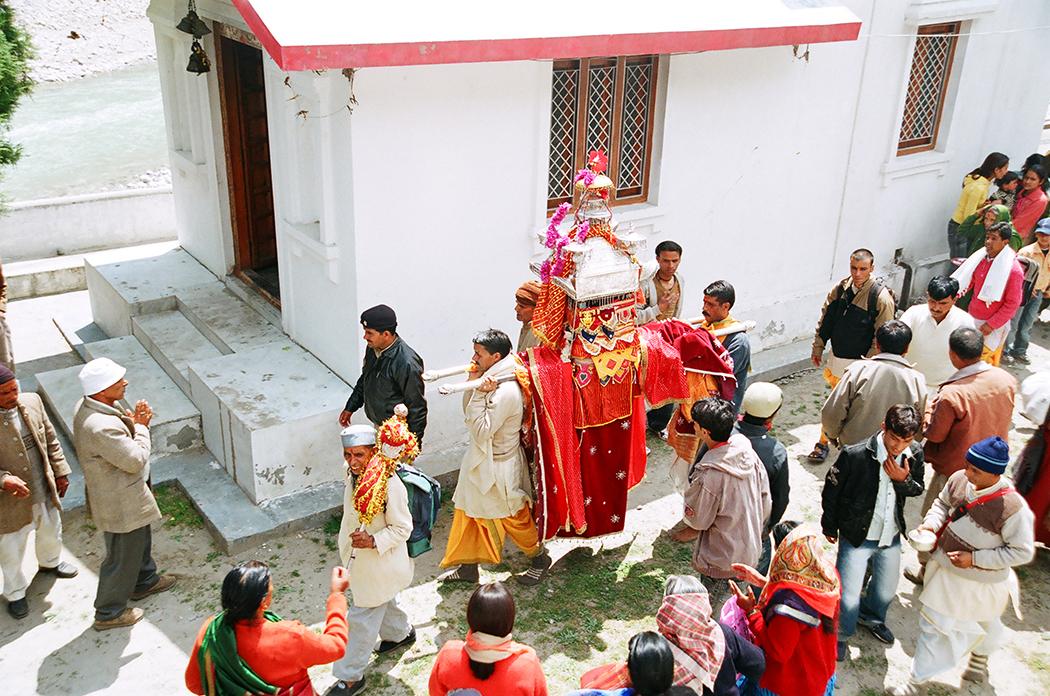 AKSHAYA TRITIYA
It is an auspicious day comes in April - May every year. It is celebrated to welcome back Ganga maa idol from her winter home Mukhwa. Goddess Ganga idol is installed back in its place in midst of the prayers, songs and dance of pilgrims.
GANGA DUSSEHRA
It's a 10 days festival, starts from the first day of Jyesta Month (May - June) of the Hindu calendar. The festival is celebrated for the victory over 10 sins as the day Goddess Ganga descended on earth to clean the souls of the cursed ancestors of King Bhageeradha.
DIWALI
It is the closing day of Gangotri Temple, offer poojas throughout the day and then move the Ganga matha idol to Mukhyamath temple which is located in a small village Mukhwa, a winter home of Goddess Ganga.