Online Ganga Pooja Services at Gangotri
Ganga Pooja By Pandits at Gangotri - Available Online Now
We are Pandits from Gangotri who are the blessed sons of Ganga Maa living our life with utmost devotion at Maa Ganga Charan. We meet many people at Gangotri from all corners of the world. Everyone has a dream to reach Gangotri and offer prayers to Ganga Maa, but unfortunately due to weather conditions and long distance travel many of them fail to come.
After talking to many of the people who has desire to offer prayers to Ganga Maa but could'nt make it done. We are the pandits at Gangotri thought of providing Online Pooja Services for you and your Family health and happiness. We offer pooja, Aarti, Archana to Ganga Maa daily, and would like to pray for you to fulfill your desires and dreams.
We are the team of pandits or brahmin team perform all the poojas on behalf of you and your family name. We organize the pandits and all elements in the pooja as per your community. We promise you to perform the pooja for your peace and happiness. The pooja is performed as per the rituals mentioned in the Hinduism.
Our online pooja services include the following:
POOJA RITUALS
Ganga Aarti:
We perform Ganga Aarti on the river banks of Ganga which gives peace of mind and also brings happiness and prosperity to you and your family. River ganga is personified as a godess which can wash away sins of the devotees and give moksha.
Ganga Pooja:
It is believed that offering pooja to Ganga Maa can provide happiness, prospertity, peace and moksha to the devotees. As Ganga Maa is a Godess came down to earth from heaven to provide salvation to the seven ancestors of Bhagiratha. She is also sent to earth to purify the souls of human beings such that they attain moksha.
"Shodasa Upachar" is the 16 upachars executed to worship of Ganga Maa. It is the complete process performing the rituals of pooja.
Ganga Abhishek:
Ganga abhishek is a special ritual offered to Maa Ganga. Which is performed by the devotees for full filling their dreams and desires. It is believed that offering abhishek to ganga maa with honey, milk and fruits brings happiness & prosperity to you and your family.
HAWAN POOJA:
Hawan pooja at Gangotri can be performed on the special occasions and auspicious days like Chola Ceremony (for a new born baby), Weddings, Birthdays and Anniversaries.
Pitru Tarpan/Pindaan Pooja: Gangotri is a great place for pitru tarpan. Its a prayer offered to the departed ancestors, family memebers souls to attain Peace and Moksha.
You can send us the complete information about whom you want to offer pitru tarpan pooja. The details we need are Departed person's name, Date of death, Gothra, Name of the family memeber on whose behalf the pooja is performed for their ancestors.
KATHA
We are the team of Jagat Kalyan Seva Samiti offering Bhagwat Katha, Ganga Katha and Devi Bhagwat and Shiva Mahapuran Katha online. Let us know your Family Name and details, we perform Katha on your behalf and pray for you.
Bhagwat Katha: Bhagwat Kath is path that can be performed at Gangotri. Bhagwat Katha is a Pooja devoted to Lord Krishna. Bhagwat Katha explains the life of lord Krishna that includes 1800 mantras of Shrimad Bhagwat Katha that is well associated with Bhagwat Mahapuran. Performing Bhagwat Katha on the auspicious events of your life brings greatest fortune and purifies the heart and soul of human beings. Organizing and listening Bhagwat Katha on Ekadashi are blessed with endued life. Book pandit ji for Bhagwat Katha by contacting us.
Ganga katha: We also perform Ganga Katha is also a path performed by pandit ji's at Gangotri. The story explains the descent of Ganga to earth to clean the souls of fore fathers of Bhageeratha. Performing and listening Ganga Katha helps you attain peace and brings happiness to the life. You can always contact us to perform Ganga Katha on your family details and pray for you at the birth place of Maa Ganga.
Devi Bhagwat Katha: Devi Bhagwat Katha is the story of Maa Shakthi. It has got an important place is the history and purana. Performing Devi Bhagawat Katha brings wisdom and guides at each and every step of life. Contact us to perform Devi Bhagwat Katha at Gangotri.
Shiv mahapuran: Shiv Mahapuran Katha is a paat of 10 incarnations of Lord Shiva. The shiv mahapuran includes the forms of Lord Shiva like Shiva and Parvathi Kalyan, Birth of Karthikeya and more. Performing or Listening to Shiv Puran brings pleasures to their life and helps you attain Moksha.
Our pandit's team perform the above Katha at Ganga Maa charan at Gangotri on your Family Name and details upon your request. We send the video of the Katha performed along with the Prasad as a courier to your registered address with us.
DOSH NIVARAN POOJA
As Ganga Maa descended to earth to wash the sins of the humans on earth. The dosh nivaran pooja performed in Gangotri has a great value. We are offering you the complete set of Dosh Nivarn pooja which includes the following:
Manglik Dosh Nivarn Pooja:
It's a pooja performed at Gangotri to neutralize the Mangal Dosha in the horoscope. It is also called as Kuja Dosha. People having manglik dosha/kuja dosha get problems in the marriage and their marriage gets delayed. For married, it brings the conflicts between the couple and leads to Divorce. Manglik dosha in the horoscope leads to divorce or seperation.
- The manglik dosha nivaran pooja is performed to pacify the negative effects of Mangal Graha.

- It removes the delay in the marriage.

- This pooja helps to overcome the problems in the married life.
Please send the following details who are facing problems because of Manglik Dosha or Kuja Dosha.
Birth Details : Name, Date of Birth, Place of Birth, Time of Birth.
Kaal Sarp Yog Dosh:
Kaal Sarp Yog Dosh pooja is performed to pacify the negative effects of Rahu and Khetu in your kundali. The person having Kaal Sarpyog Dosh face lots of problems in life, happiness is lost from their life.
We pandits at Gangotri perform Kaal sarpyog pooja on your name to remove the dosh from the kundali or horoscope. It is performed on Amavasya which falls in Wednesday of the week. It is performed to overcome problem in health, money, job which leads to depression. These problems can be resolved by Kaal Sarpyog Dosh pooja.
Kindly, send the following details in order to resolve the problems you are facing because of Kaal Sarpyog Dosh.
Birth Details : Name, Date of Birth, Place of Birth, Time of Birth.
Pitra Dosh Nivaran Pooja:
Pitra Dosh is a curse of the ancestors. Pitra Dosh Nivaran pooja is a ritual performed to the ancestors who have been passed away to other lokas who are restless, sad and always expect mukti from the karma of their successors. Its an important duty of every person to offer peace and moksha to the ancestors with shraddha in order to make your path clear for the success.
Pitra Dosh is the one of the biggest problem or obstacle in ones life. Please send your horoscope details in order to remove the pitra dosh from your life. We pandits at Gangotri perform the Pitra Dosh Nivaran Pooja on your name with Shraddha which brings joy and success in your lives.
Daily scheduled activities
| Time | Activity | Instructor / Phone |
| --- | --- | --- |
| 06:30 AM | Mangla Aarti | Rawal Manu Maharaj / +91 8126298501 |
| 08:00 AM | Bal Bhog | Rawal Manu Maharaj / +91 8126298501 |
| 11:00 AM | Raj Bhog | Rawal Manu Maharaj / +91 8126298501 |
| 07:45 PM | Sandhya Aarti | Rawal Manu Maharaj / +91 8126298501 |
Extend Your Helping Hand in Supporting Basic Needs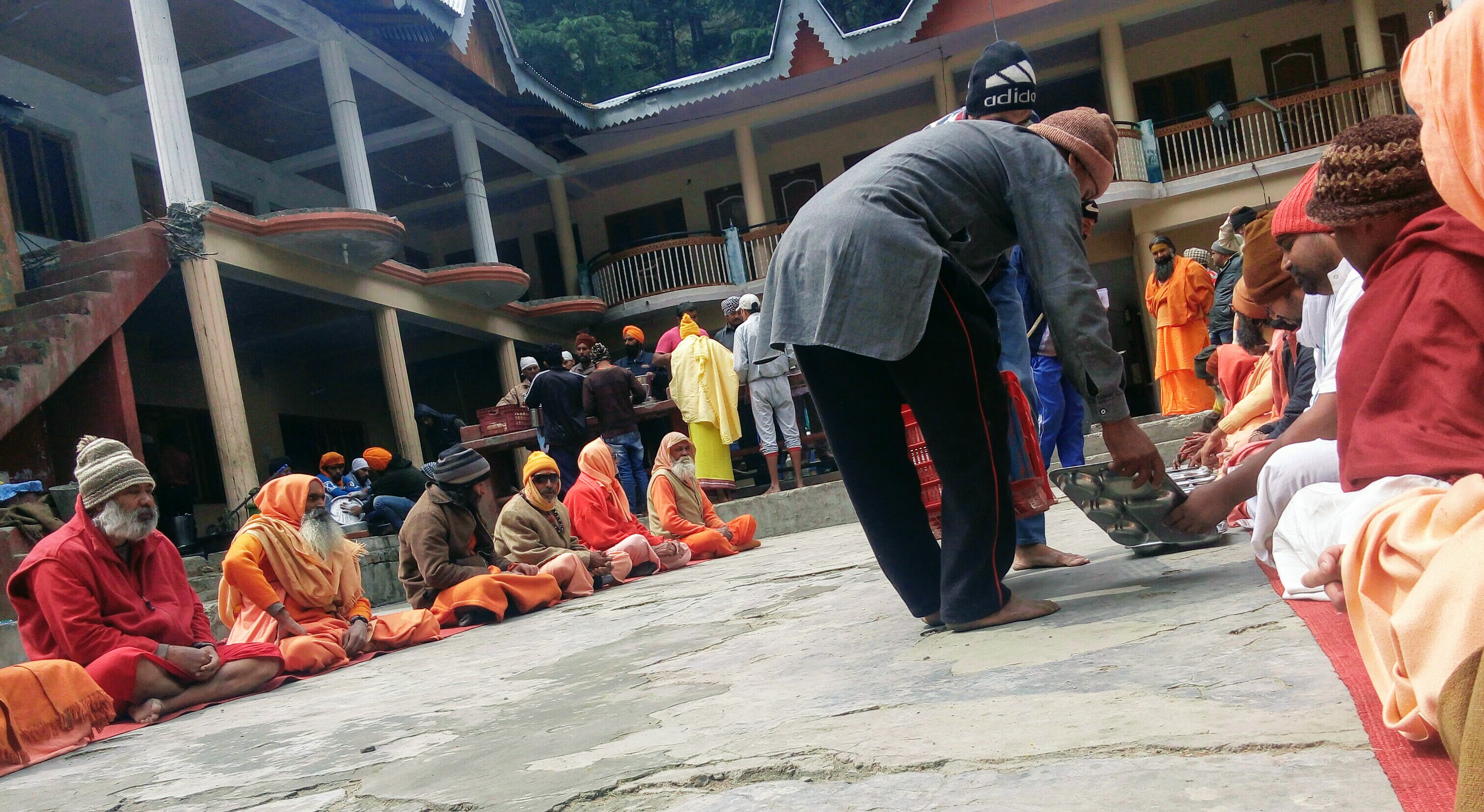 Anna Daan
You can support us by donating for Anna Daan. We are running a community kitchen for feeding Saadu and Santh at Gangotri. We appreciate your extended support for running the kitchen uninterruptedly.
Book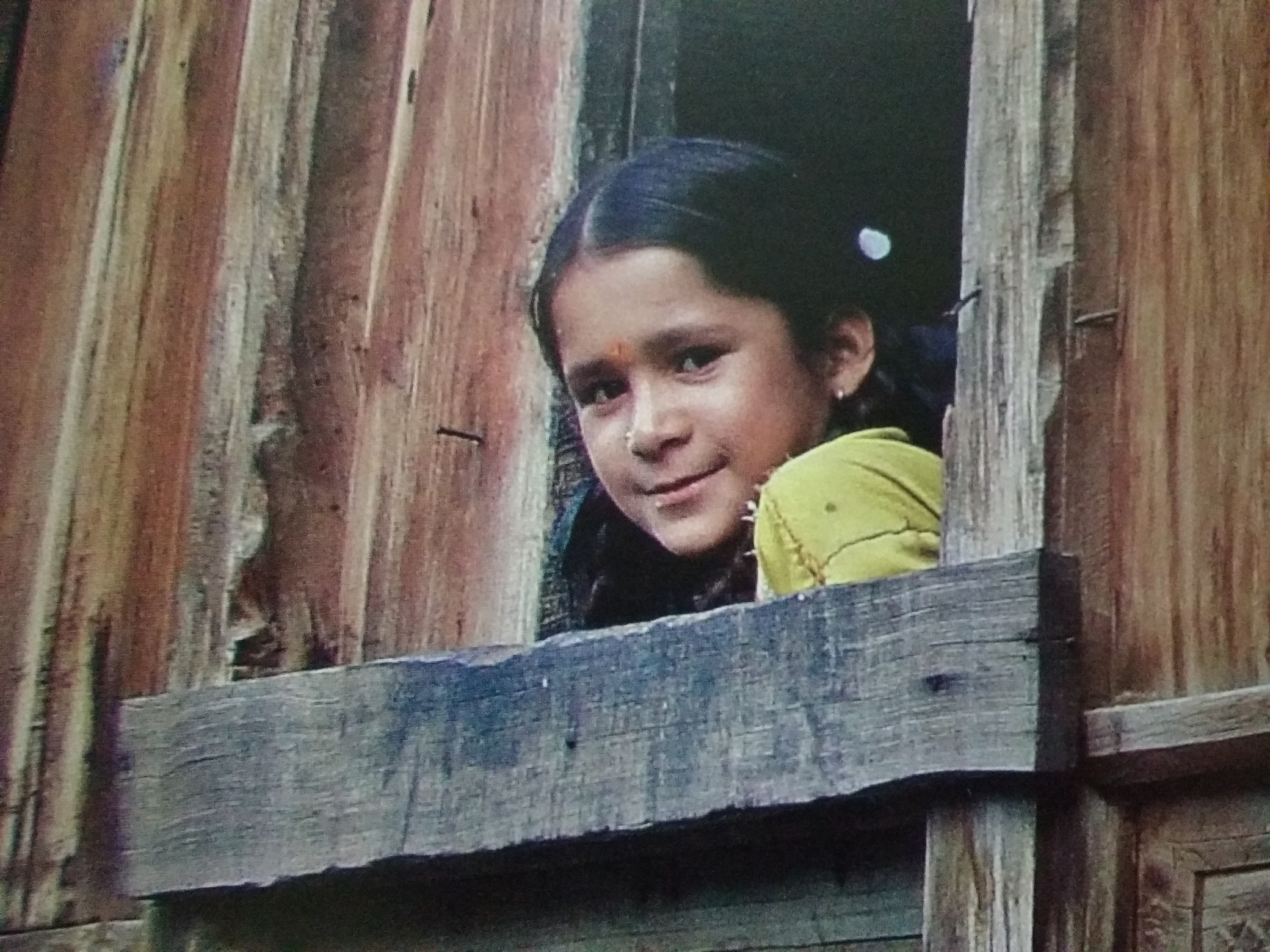 Vidhya Daan
Extend your support for Girl Child education in Uttarkashi. Education is the best gift you can offer others. Take part in Vidya Daan as it is the best Daan that can lighten up their lives and bring smiles
Book